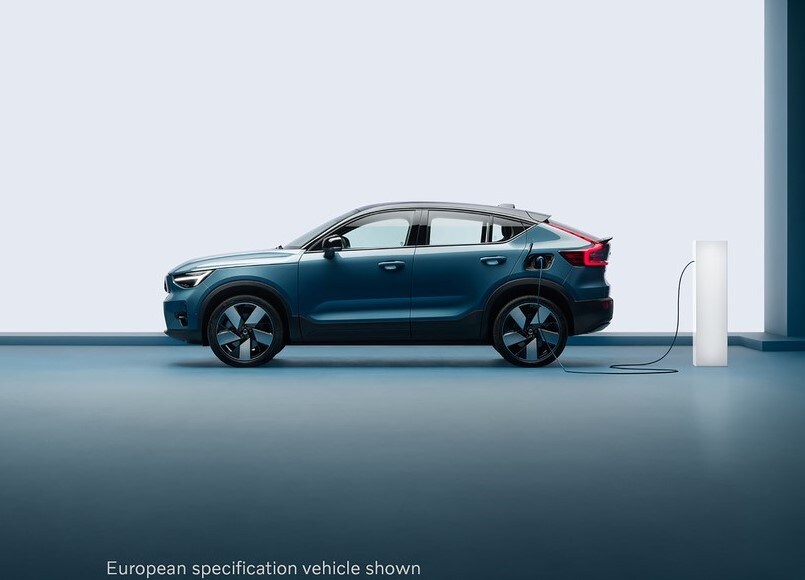 For nearly all of automotive history, gasoline was an obligatory part of the driving experience. However, the efficiency limitations and environmental impact of combustion engines spurred the search for an alternative. Today, battery-powered vehicles, which once occupied an inconsequential percentage of the total car industry, have carved out a substantial and ever-expanding niche in the automotive landscape. While gasoline may still have a ways to go, the tides are shifting, and it's clear the future is electric.
The EV Advantage
Electric vehicles (EVs) like the XC40 Recharge Twin and its fastback-styled sibling, the Volvo C40 Recharge Twin, offer a variety of advantages over their gas-powered counterparts. These benefits are encompassed by two primary themes:
Environment: California's transit sector accounts for approximately 40% of the state's total greenhouse gas emissions. Since electricity production is cleaner than burning gasoline, more EVs on the road can help significantly reduce the environmental impact of transportation. While the impact of EV manufacturing is not trivial, their emissions-free operation quickly makes up the difference and more. It's estimated that pure-electric vehicles contribute less than a quarter of the C02 emissions as gas-only models.


Economic: Electricity is cheaper per mile than gasoline, which can lower ownership costs considerably. Additionally, pure-electric models like the XC40 Recharge Twin and C40 Recharge Twin can save a lot of time and money on maintenance, as permanently-sealed motors don't need standard services like oil changes and belt replacements.
Available EV Incentive Programs
Drivers from Pleasanton to Piedmont have access to several incentives to make switching to an EV even more accessible, including:
Federal Tax Credit: Internal Revenue Code Section 30D (Qualified Plug-In Electric Drive Motor Vehicle Credit) provides a tax credit for plug-in vehicles with at least 5 kWh of battery capacity. The credit starts at $2,500 and increases $417 for each additional kWh up to a maximum of $7,500. The Volvo C40 and XC40 both qualify for the maximum credit.


California Clean Vehicle Rebate Project: The CVRP provides a $2,000 rebate for income-qualified California residents (Max income: $150,000 single, $204,000 head of household, $300,000 joint) who purchase a battery electric vehicle. An additional $2,500 is available for individuals earning less than 400% of the federal poverty level.


California Clean Fuel Reward: The CCFR offers $1,500 for purchasing a battery electric vehicle, with no income or location restrictions.
Test-Drive a Volvo Pure-Electric Crossover near Oakland
For more information about the Volvo pure-electric models, available offers and incentives, or the EV ownership experience, please feel free to contact McKevitt Volvo Cars at your convenience. We'll be happy to answer all your questions and are looking forward to serving you.