We Buy Used Cars in San Leandro, CA
Why it's the best time ever to sell your car to us
If the thought of selling your car has even crossed your mind, we encourage you to act on that idea as soon as you can. The reason: There has never been a better, more profitable time to sell your used car to us. Prices for used cars went up by an average of 40% last year. The global shortage of vehicles is working in your favor. That's why it's literally the best time in history to sell your car to us at McKevitt Volvo in San Leandro, CA.
Get a record-breaking cash or trade-in offer from us today
We're making our best offers for used cars ever and we can prove it to you in a matter of minutes. Simply go to our Value Your Trade tool and provide us with a few basic facts about your car. It doesn't matter whether it's a car, SUV or truck, or whether it's a Volvo or any other quality brand. Just submit your info online and within seconds, you'll get an offer we believe you'll be pretty excited about.
Want to Talk Auto Finance?
Trade-in Your Old Car For a New Volvo near Pleasanton and Piedmont, CA
If your relationship with your old vehicle is nearing its conclusion, you can use it to significantly reduce the cost of a new Volvo model that better meets your needs. In our extensive and diverse Volvo inventory, you'll find high-quality sedans, wagons, and crossovers to serve a variety of needs and lifestyles. Are you looking for a sporty and luxurious upgrade to your morning commute? 
The Volvo S60 delivers engaging driving dynamics, upscale accommodations, and timeless executive style. And if you need a roomy and versatile family mover with a wealth of standard safety technologies, Volvo SUVs like the XC60 and XC90 are sure to please. Additionally, the Volvo XC40 is ideal for drivers seeking a little extra utility without sacrificing comfort or in-city maneuverability.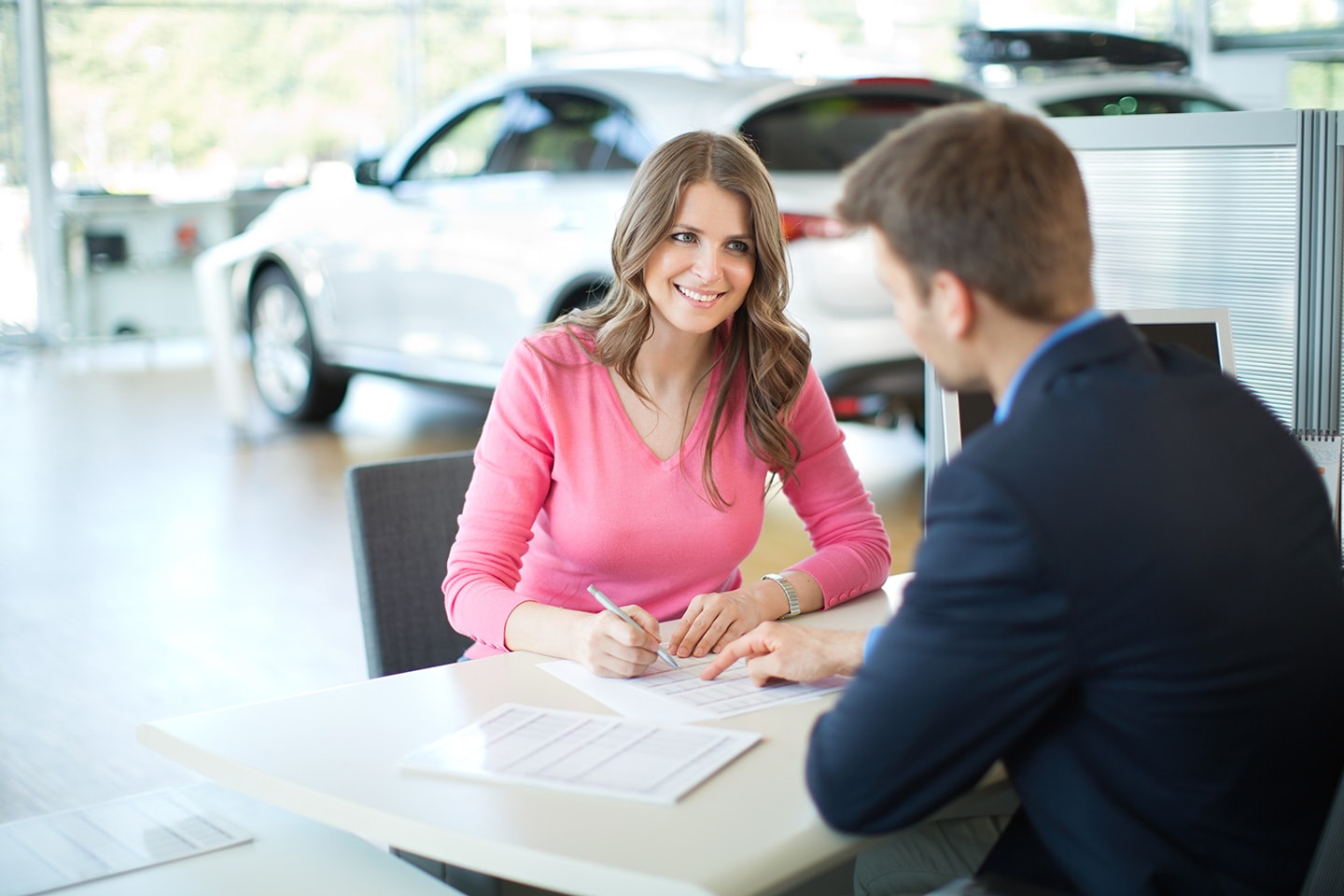 You could sell your car yourself but it's not a great use of your time
Over the years at McKevitt Volvo, we've seen well-meaning customers try to sell their own vehicles, hoping to get a little better price. All too often, they end up regretting that decision. Selling a car yourself requires a lot of time and sometimes, a lot of money. You have to clean up the car and detail it thoroughly enough to compete with car dealers. You have to spend the time and maybe the money to repair it so it looks great to buyers.
Selling a car yourself can be tougher - and riskier - than it looks
When you sell your own car, you may find yourself spending more time on weekends than you expected taking photos and writing an ad, then waiting for buyers to show up. Car shoppers say they will "be right over" and then don't show up. If you find an interested buyer, you have to get the paperwork right - and that's not always easy. The buyer might hand you a check and drive away but it could bounce. Even a cashier's check can be faked.
We'll buy your car even if you don't buy anything from us
We're being very pro-active about finding quality pre-owned cars from anywhere around San Leandro and Oakland, CA. We'll give you the highest cash or trade-in offer in our history whether you buy from us or not. Just bring us that online offer for your car along with the car itself, your title and loan payoff information. We'll take care of paying off your loan and hand you a generous check. There's no obligation to buy from us.
Our extra-high trade-in offer can reduce the price of your next car
If you would like to find your next car, truck or SUV in our inventory, new or pre-owned, our record-high trade-in offer can effectively give you a big reduction in the net price of your next vehicle. When you sell or trade-in your car to us, we take care of everything. We handle all the paperwork quickly and accurately because we do it every day. We can give you a check or you can start shopping here and see how far our generous trade-in offer can go.
Sell your car to us today: These great offers won't last forever
There's some evidence that soaring used car prices might be reaching their peak, so it just makes sense to take advantage of this very unusual market situation. Go online or bring your vehicle to us and find out why this is the best time ever to sell your car to us at McKevitt Volvo in San Leandro, CA.
How can we help?
* Indicates a required field